LOL…. So… I'm laughing because…. this performance was from almost 2 years ago! Hahaha… Anywhoser's…. Peep the flyer below: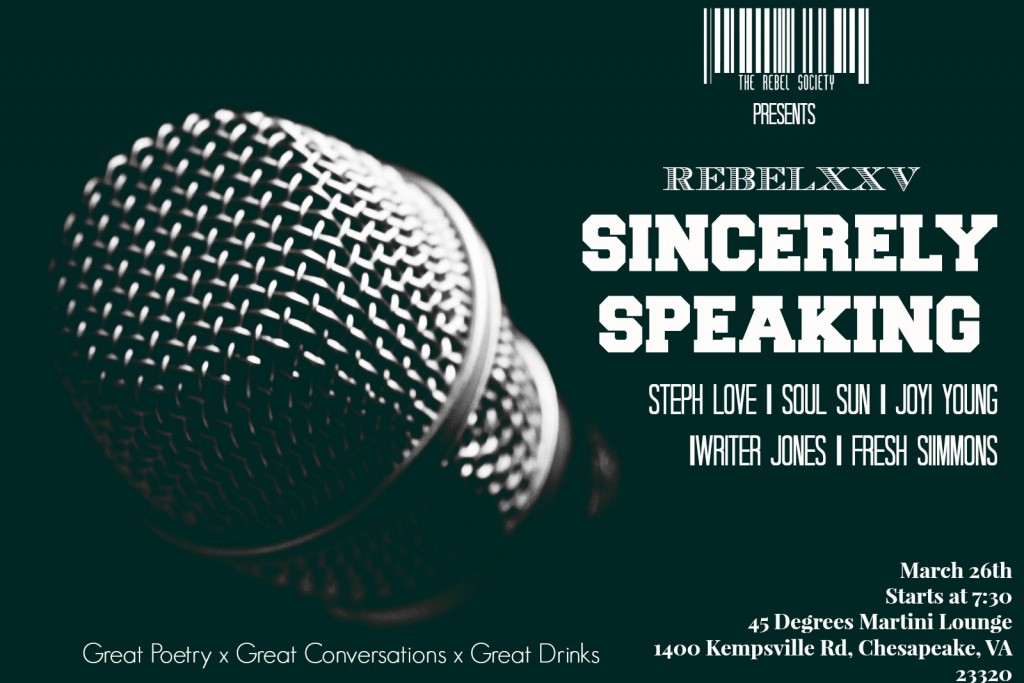 I was referred to Shod Harris of The Rebel Society for performing in his event, Sincerely Speaking. There were 3 of these that went on and I was honored to be apart of the first one. It was such a dope night. My friends, Raul and Nathalie came through to support me. They are my cheerleading squad and I appreciate them so much.
I probably have eleventy videos of the piece Tyrone floating around the internet but because I do this as an intro piece mostly, people tend to catch video of that one mostly. I'm cool with that and I appreciate anyone who catches footage! Big shout outs to Shod, and his team… You guys are awesome!
Peep the video below!
Peace!
https://www.youtube.com/watch?v=L0i8RvUD1VI