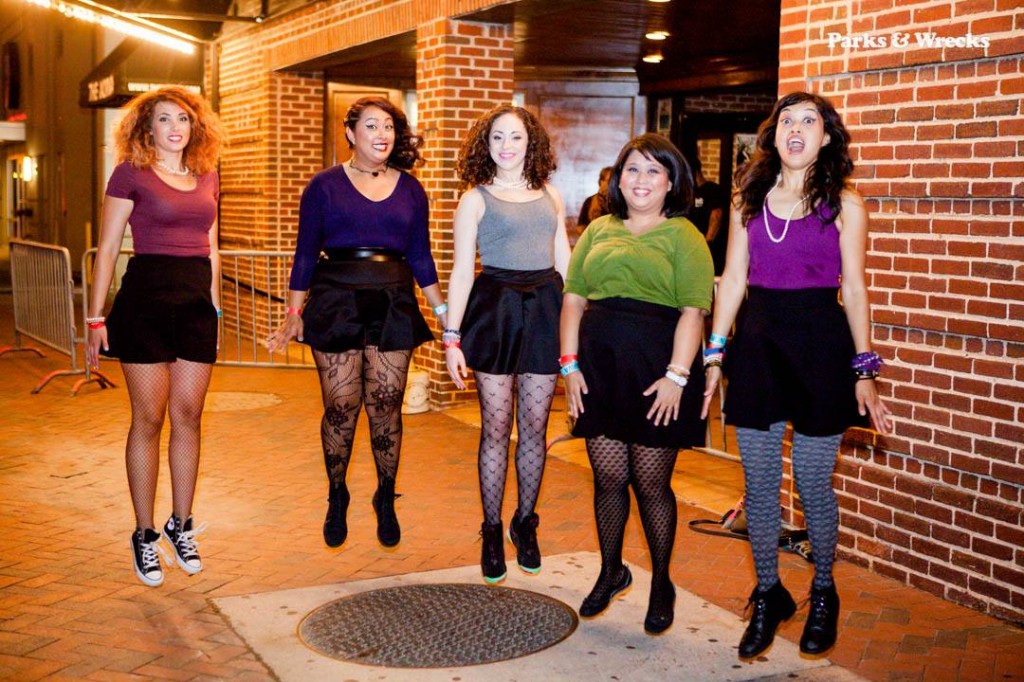 I am 1 out of the 5 members for a group called Parks And Wrecks which is a collective of Singers/Guitarists/Bassist and Poets who are all passionate about what we do. Here is the beginning to present description of how we came about. Written by Czarina Parilla Garcia:
How did we come about? Glad you didn't ask. I'll tell you anyway because I can't sleep.
The idea for Parks & Wrecks started May 2012. I was asked by Marco to do a solo set at following month's Last Tuesdays. I sometimes feel that me performing alone is boring and I have extremely talented lady friends so why not coerce them into joining my onstage adventures? Now procrastination is my game so you know that even though the idea came to mind a month earlier, I didn't ask Dr. Crystal Leigh, Steph Love or Jenni Y until that week. Ambitious? Damn right. Regardless, I asked them anyway and they actually said yes. I reminded them we wouldn't have time to practice and miraculously they still agreed. God bless these women <3 Luckily, we're all friends so we knew what songs/pieces would work together. And it did.
A seamless blend of acoustic guitar, spoken word and violin that surprised us at how good it felt. I thought, man if it sounded this good with absolutely no practice, I'd love to hear what it would be if we wrote music and poems together and actually rehearsed them.
Sadly, the good doctor had to return to her university where she's a professor but I figured we'd keep the ball rolling. To fill the void of Dr. Crystal, we added more poets to the roster; my girl Lo Jack and my sister Fun Size [yes, those are their stage names … don't judge]. Even though they were new to performing, these women have been writing poetry their whole lives. You should check out the vocab on these broads! Ow ow! But seriously, they both have taken every life experience and made them into wonderful stories and poems that let you into their world if just for a few minutes.
The final addition is my sister, Cies. Her main job is a photographer/co-owner of DCPG but she is also an accomplished musician for legendary local band Astropop 3. She is definitely no stranger to the stage, her and I learned to play instruments together almost 16 years ago [yikes we're old] and we've constantly been in bands ever since.
So what happens when you bring together 3 poets with a love for hip hop, an indie pop singer/bassist and an r&b singer/guitarist?
Parks & Wrecks
Wrecks and wrecks and wrecks and wrecks and wrecks!