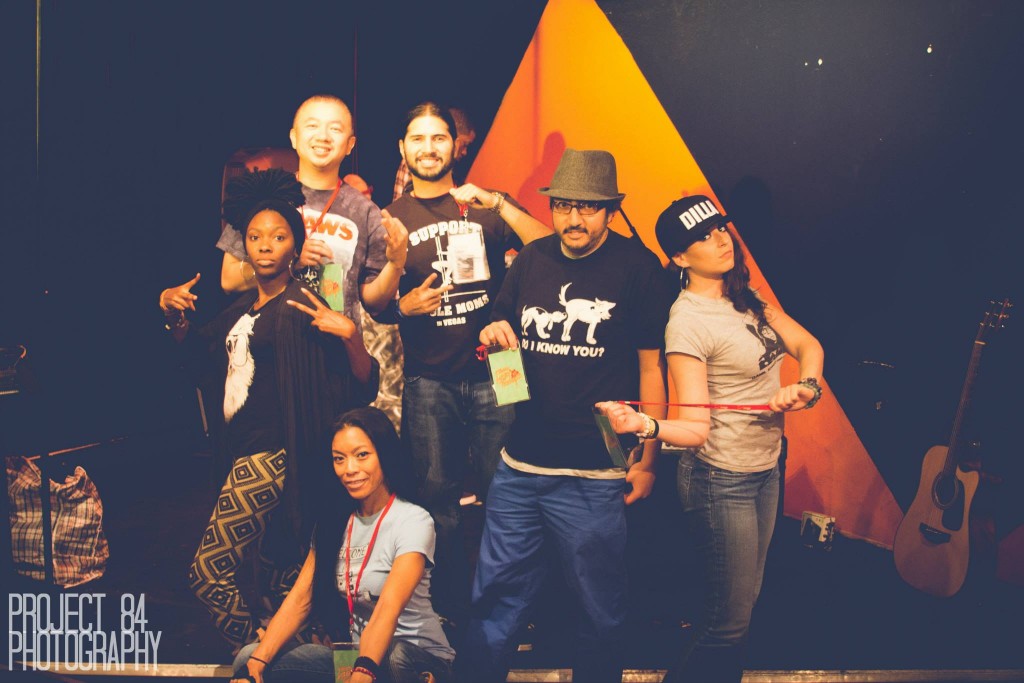 Hosted by: Marco Mercado
Trivia by: Shane Sawsiengmongkol
Videoography, Photography & Flyer Graphic Design by: Shanika Smiley
Spoken word artist & Flyer Graphic Design by: Stephanie Lask
Floor Manager: Raul Mercado
What is Last Tuesdays you ask?! Last Tuesdays is a show that is held every Last Tuesday of the month.
This is live music, and spoken word poetry, at it's finest! Featuring performances of acoustic, R&B, Hip Hop, live bands, spoken word, and much more. We also have trivia with prize giveaways and just like to have a good time and provide a real chill, laid back atmosphere.
Being that Last Tuesdays is a non profit organization, all proceeds ($5 donation) are given to the artists that perform that night. This is our way of giving back to the artists who work hard at their craft. Support can be foreign for local artists, and Last Tuesday's likes to show their encouragement through this showcase.
Each month, we strive to put together a collective of emcees, spoken word artists, singers, instrumentalists, and live bands, rocking the faces off of crowds! If you haven't been to a Last Tuesdays? You are DEFINITELY in for a treat!
**Update**
We retired our showcase after 8 years of putting on shows monthly. We started at 45 Degrees Martini Lounge in Chesapeake, VA, which we were there for 6 years. Then we found a temporary home to The Lounge in Virginia Beach. We then went to Buko Resto-Bar in Virginia Beach, VA then ended did our last 2 shows at Jam Cafe in Virginia Beach, VA. We are forever grateful to our beloved supporters, our artists, our venues, and anyone who rocked out with us over those 8 years, to make us as successful as we were. We thank everyone from the bottom of our hearts for all of the support over the years. #peaceifyoureanewface #lasttuesdaysforevaeva